This content contains affiliate links. When you buy through these links, we may earn an affiliate commission.
We've all heard (or engaged in) arguments about whether the book was better than the movie. Let's spice things up by throwing graphic novels into the mix! Or maybe we can refrain from fighting, admit that each medium has its own strengths, and enjoy them for what they are.
But why, you might ask, should we bother with graphic novel adaptations at all? We already have a book about this story. Do we really need two?
To me, this is like asking why bother with movie or TV adaptations. They're different media, so they can offer different perspectives on the same material. Besides, fans of a book are generally pretty happy about getting more of what they like, no matter what new form it takes. (I certainly am not about to throw stones about there being too many versions of a similar subject, given that Book Riot did a list on this exact same topic a few years ago.)
In some cases, comics can even help introduce people to classic literature that they might otherwise find too intimidating to pick up: books that have a reputation for being long or difficult to understand, for instance, or books that deal with dark themes.
For this list, I've collected graphic adaptations of eight classics, old and new. Obviously, this is nowhere near a complete list, and it sticks to straightforward adaptations while excluding more creative retellings. Still, it's a good place to start if you're looking for a new variation on a familiar tale.
Animal Farm by George Orwell and Odyr
Orwell's allegorical fable, in which oppressed farm animals rebel with disastrous consequences, is a good fit for a comic. Graphic novels are—often unfairly—equated with children's stories. Odyr's art takes full advantage of this, creating a picture-book-like atmosphere for a serious story that everyone should learn from.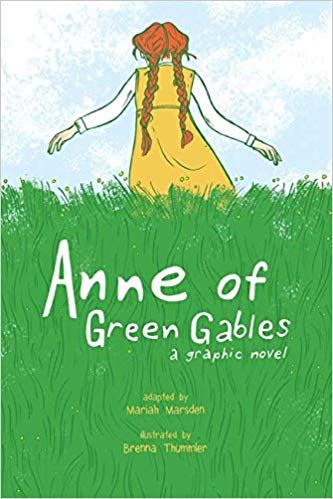 Anne of Green Gables by L.M. Montgomery and Brenna Thummler, Adapted by Mariah Marsden
Comics have had a grand old time reinventing Montgomery's classic novel with titles like Anne of West Philly and Anne: An Adaptation of Anne of Green Gables. But this one is a more faithful version of the classic novel, where spirited orphan Anne Shirley finally finds the family and friends she has always wanted.
Haruki Murakami: Manga Stories 1 by Haruki Murakami and PMGL, Adapted by Jean-Cristophe Deveney
Murakami is one of the most celebrated writers alive today. Now you can experience four of his best-loved short stories in manga form, with offbeat art to match the equally bizarre subject matter. Long-time fans are sure to appreciate this new approach to Murakami's work, while newcomers will find it an evocative introduction.
My Brilliant Friend by Elena Ferrante and Mara Cerri, Adapted by Chiara Lagani, Trans. by Ann Goldstein
Ferrante's beloved novel has already been adapted to just about every other medium you can think of, so it's not surprising that it has now gotten the graphic novel treatment. Follow the complex friendship between two girls, Lila and Lenù, as they try to dream beyond the confines of their small community.
No Longer Human by Osamu Dazai and Chika Itah, Trans. by Makiko Itoh (Out Nov 21)
Inspired by Dazai's life, No Longer Human follows Yozo, a privileged young man who deals with his social awkwardness and abuse-related trauma through clownish behavior and sex. After an unsuccessful suicide attempt, he eventually manages to find a little happiness…until an act of violence sends him tumbling further and faster into self-destruction than ever before.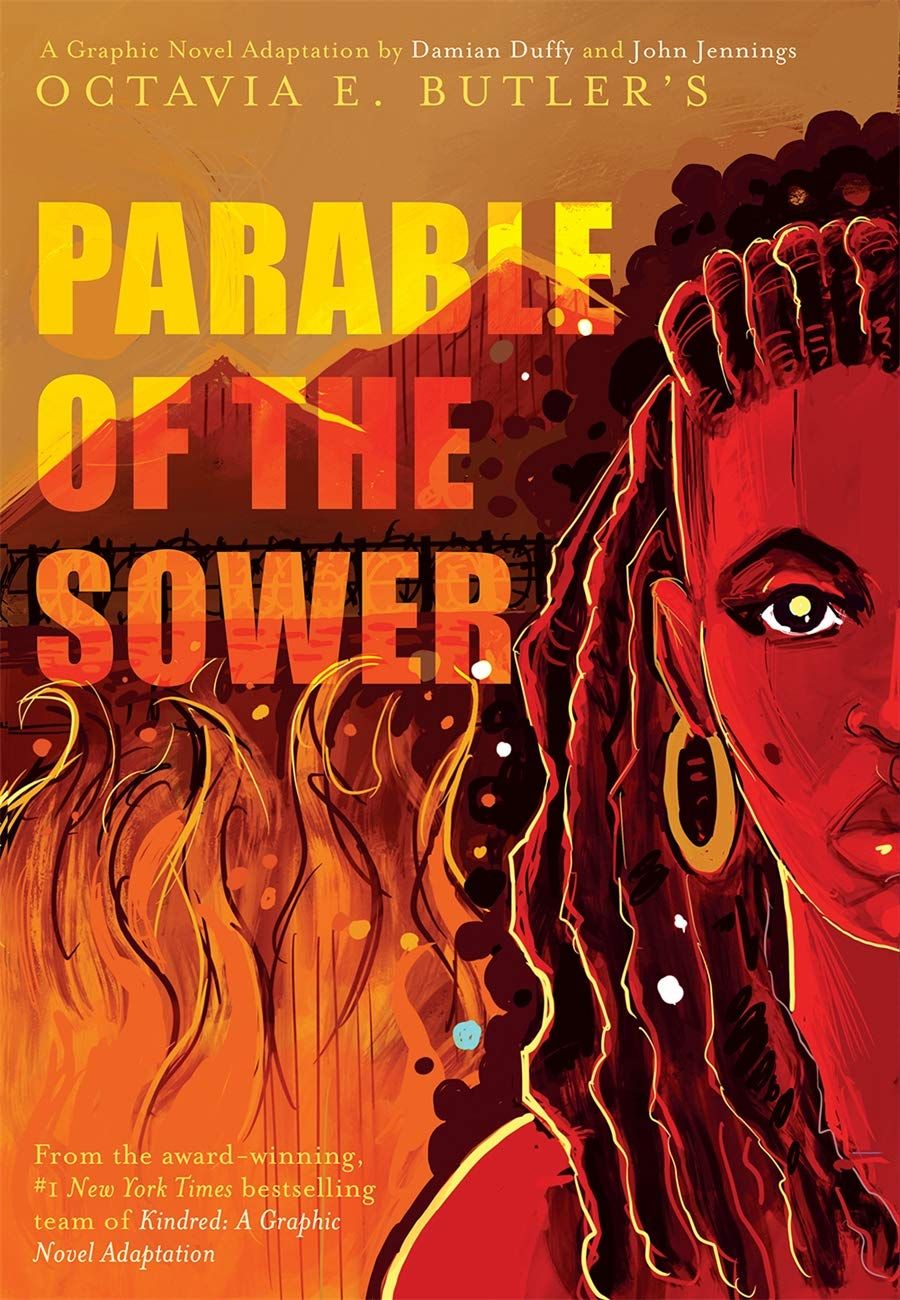 Parable of the Sower by Octavia E. Butler and John Jennings, Adapted by Damian Duffy
This story takes place in the far-away year of *checks notes* 2024, so now is the perfect time to pick up the award-winning graphic adaptation. With the world beyond her city's protective walls in ruins, Lauren has never had the chance to do anything on her own. But one night, a catastrophe shows her the path to a new life that she never could have predicted.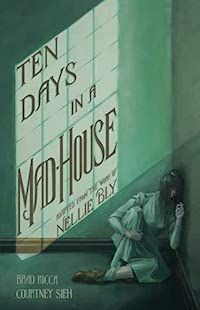 Ten Days in a Mad-House by Nellie Bly and Courtney Sieh, Adapted by Brad Ricca
In 1887, investigative reporter Nellie Bly got herself committed (intentionally) to a mental hospital and exposed the horrific conditions that patients had to endure there. The resulting book caused an uproar that led to increased funding for mental healthcare in New York. It obviously did not solve all of the deficiencies of American mental healthcare, but it was a critical wake-up call.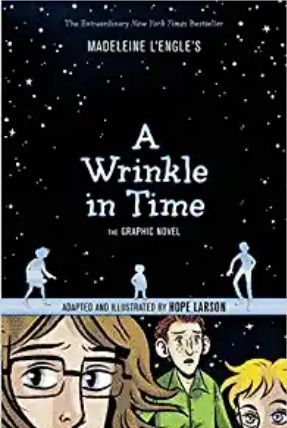 A Wrinkle in Time by Madeleine L'Engle and Hope Larson
With all the fantastical and unique imagery to be found in L'Engle's original novel, it's a perfect candidate for a graphic adaptation. Meg, her precocious brother Charles Wallace, and her friend Calvin venture into a strange world to save the Murry siblings' father, a scientist who went missing while trying to solve the secrets of nature itself.
---
Still not sold on the idea of adaptations? This article on book adaptations may help you enjoy them for what they are!